"The Struggle of Standards" Dark Age Scenario booklet
Once I had jumped into War & Conquest with two feet, I had the idea of doing a scenario booklet, well it is now finished.
"The Struggle of Standards"
Is a scenario booklet for large Dark Age battles from 577AD to 1066AD, it features eight battles which give nine scenarios. There is a brief introduction to the Dark Ages and the armies which fought across Britain and Ireland during that period, you will meet Romano-British, Picts, Irish, Welsh, Northumbrians, Mercians, Saxons and Vikings. Also you will meet the leaders, warlords and kings who were never shy at drawing cold steel, for honour, greed or property.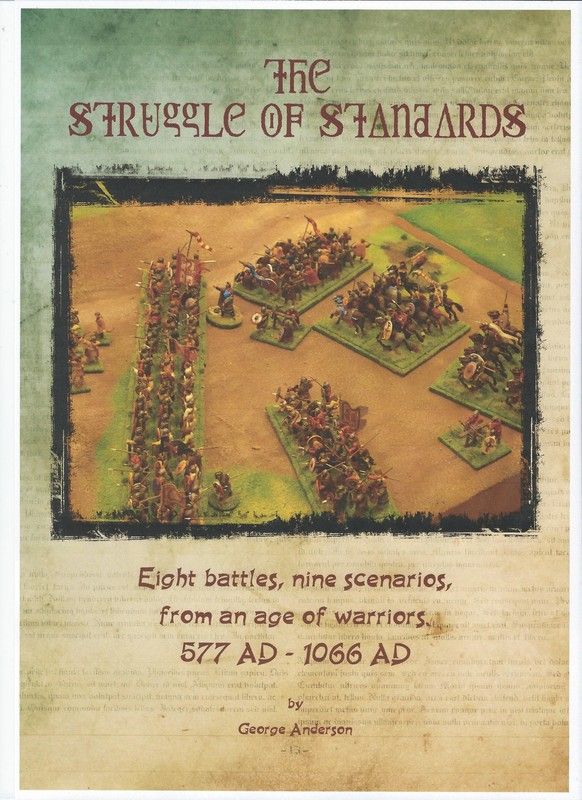 A free scenario of the battle of Heavenfield can be found on my blog to give you a taste of what awaits.
http://musingswargameslife.blogspot.co. ... ge_17.html
It is available on Wargame Vault from here :
http://www.wargamevault.com/product/147 ... -Standards